Our church is taking a mission trip to Moldova to support a handful of church plants there with instruction, encouragement and fellowship. My friend, Jessie, is going with her family - for the second time. The Lord has really given her a heart of love for the sweet women in Moldova. On one of the days, she is going to help lead a creative time for about 30 women where they will make jewelry, potholders, and cards. I'm so glad she asked me to put together a project for her to take. They apparently are very creative and do a lot of origami, so we designed a couple of dahlia fold projects for them. You can see a tutorial on how to make the dahlia fold
here
.
The first is a standard sized card using CTMH's Creative Basics Silhouette papers. Since there will be women there speak Romanian and Russian (not English) they will hand write their own sentiment on the card instead of using our English stamps: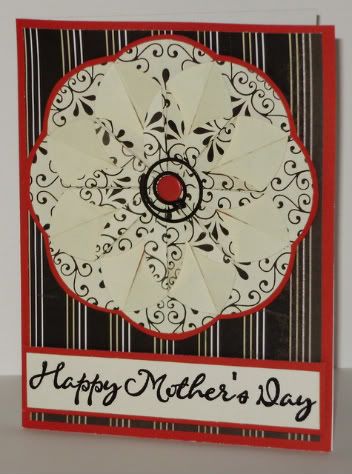 They will also make a 5"x7" card for framing. There are 2 versions of this - one as the dahlia fold flower, the other as dahlia fold flower buds: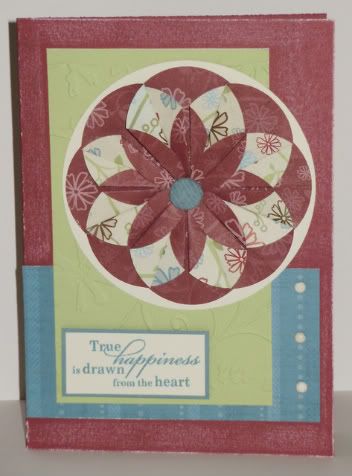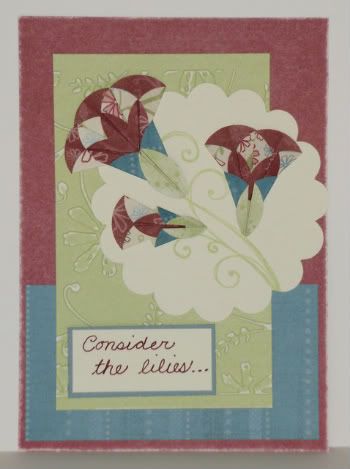 Then they will make a simple bookmark - there are 2 to choose from: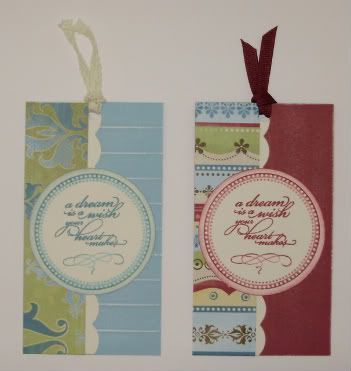 Our blessings and prayers go with you!!
All supplies used CTMH unless otherwise noted:
Stamps: Dream Wishes, True Happiness, Simple Beauty, Playful Flourishes
Inks: Crystal Blue, Twilight, Vineyardberry, Sweet Leaf, Black
Paper: Creative Basics Silhouette, Creative Basics Emporium, Emporium L2 Paper Packet, Cranberry cardstock, Vineyard Berry cardstock, Twilight cardstock, Sweet Leaf cardstock, Colonial White cardstock
Other: Designer Ribbon Rounds Colonial White Collection, Colonial White Brads, Mini-Medley Accents Winter Cozy Collection, Corner Rounder (for scallops), Cuttlebug & Embossing Stylus (for dry embossing), Sanding kit