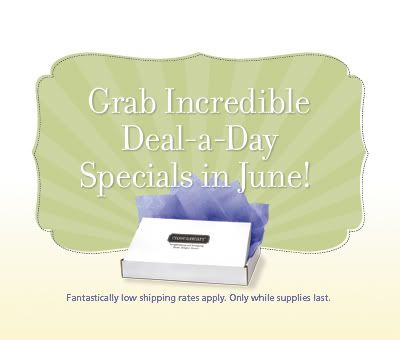 During the month of June, Close To My Heart had a fabulous special going on. The last day, June 30th was the BEST deal of the month! Because of a technical problem, the box deal was removed from my website last night at midnight.
SO - now the deal is available TODAY until 4PM (Mountain time)!
It's a goodie box filled with $300 worth of current and recently retired products for only $125!! That's almost 60% off!! Want an idea of what's inside these boxes? Click
here
to see what was included in the $100 goodie box offered earlier this month, posted by my friend Lisa Stenz.
Click
here
to order the BEST DEAL of the Summer before they sell out!