Wednesday was my sweet mom's 72nd birthday! She is part of the reason we moved here in 2005. After spending 20+ years on the west coast, I'm SO grateful to be able to live close to her now! We spent the entire day together! We started the day with a little shopping, then walked downtown to Ellen's Homemade Ice Cream.

Ellen's is a staple of Charleston, situated along a tree-lined portion of Capital Street - across from Taylor Books where Jennifer Gardner is known to visit, we had a salad followed by - of course - homemade ICE CREAM!Then we walked down to Capital Market to browse the fresh flowers and vegetables.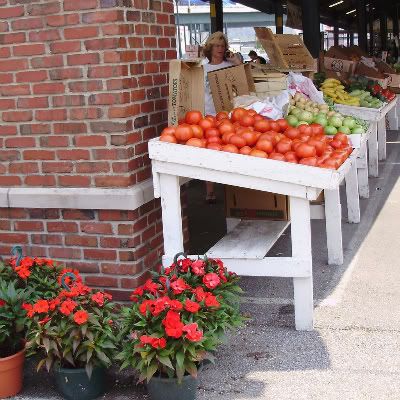 Then walked back home to cool down before we set out to dinner with my Aunt June at the Whitewater Grille downtown. It was delicious! Follwed by a homemade Keylime Birthday Pie!