It's been too long since my last post -- sorry! I've been getting ready for my trip to Long Beach, CA for our Leadership Convention! I can't wait - not only to see all the new products and programs CTMH has in store, but also to spend a few days exploring the area with my friend Pam! The weather looks great for the week - 79 and sunny! I'll be sure and post WONDERFUL photos and projects when I return!
Until then, I thought I'd post my roommate gifts! This was a project I pretty much had to throw-together at the last minute! I'm hoping my roomies will be too busy getting ready for our trip to check my lil' ol' blog! LOL!
These projects were made with our Moon Doggie papers. This is a little backpack with post-it's in the front pocket and a mini-pen and chocolates on the inside - perfect for marking all the new items we want in the new Idea Book!! You can find the tutorial on how to make it
here
.

The flip-flap book has 5 of our flip-flaps inside and will hold up to 10 photos/memories of our unforgettable trip!! This little guy was SO easy to put together - originally designed by fellow CTMH consultant Anna Jarnagin - you could add more flip flaps to your book if you want!
Wouldn't this be a great road-trip or vacation gift to give your kids along with a disposable camera for them to take their own pictures for their memory album? In any paper pack to coordinate with your trip - like Route 66 or Back Country! What about a back to school gift using Animal Cookies paper to take pictures of their new friends and teacher?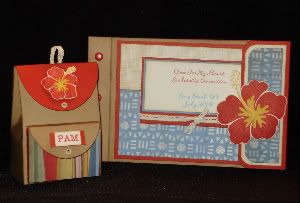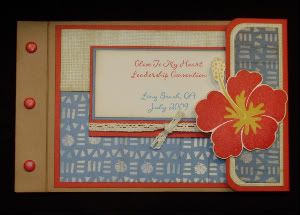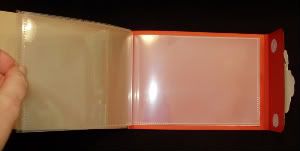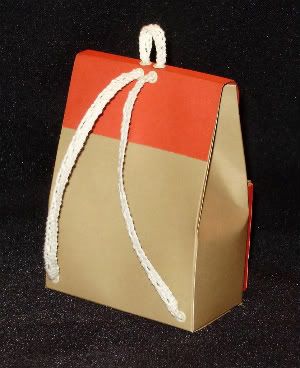 All supplies CTMH unless otherwise noted:
Paper: Moon Doggie Level 2 paper packet, White Textured cardstock
Stamps: Extreme Happiness, Tiny Typewriter Alphabet
Ink: Desert Sand, Cranberry, Honey, Bamboo
Other: Colonial White crocheted ribbon (Colonial White Ribbon Rounds), Cranberry Bigger Brads (Winter Classic Collection), Memory Protectors Flip Flaps, 3-D Foam Tape, Bamboo eyelets, Velcro dots