Here are the cards we will be making in my Wishes Card club this month. The pattern is called Enchanting Enclosure - the technique is emboss resist.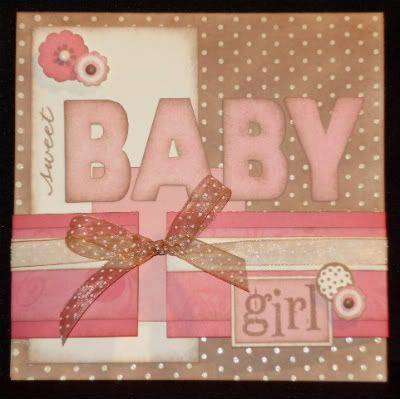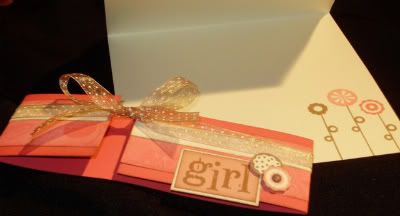 First we stamp the cardstock using versamark ink, apply clear embossing powder over the versamark, then heat to set. Then you sponge ink over the cardstock and the dots will keep the color of the cardstock (resist the ink), while the rest of the cardstock absorbs the ink. This is a 6x6 card with an enclosure that slides off of the bottom to open the card.
The second card is a variation on both the pattern and technique.
It is smaller (4 1/4" x 4 1/4"), the enclosure is actually attached to the front (doesn't slide off), and the cardstock has been embossed with my cuttle bug, then lightly sanded to reveal our white core. I absolutely LOVE our new Wishes book! Click
here
to order yours today!
All supplies CTMH unless otherwise noted:
Cardstock: Colonial White, Hollyhock, Blush, Chocolate, Crystal Blue, White Daisy, Buttercup
B&T paper: back side of Bella flower paper
Stamps: Sweet Baby, Headline Lg alpha, Childhood, Baby Steps, Argyle Backgrounds
Inks: Chocolate, Hollyhock (1st & 2nd generation), versamark
Other: Chocolate Ribbon Rounds, Ricrac Collection, Winter Cozy sassy strands, Winter Classic sassy strands, Chocolate & Colonial White brads, 3-D foam tape, Baby Blue metal accents - safety pin (no longer available), cuttle bug - swiss dots, fiskars - crinkler