Oh my goodness!! I am back from our Leadership Conference in Long Beach, CA - what fun!! My two roomies were the best -
Lisa Stenz
and Pam Thor! I can't wait until next year in DC - it's going to be a blast and a bunch of us from my team will be going together which will be even more fun!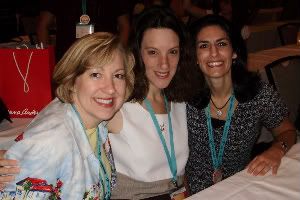 Check out this adorable gift Lisa made for Pam and I - cute, cute!! She is SO amazing!
Plus, Lisa was asked to submit a project for our Operation Smile fundraiser - which raised over $5,000!! In my humble opinion, her project was the best! Check it out
here
. Below is a sneak peek...
Pam and I toured Universal Studios on Sunday after the conference. It was so much fun! We had our picture taken with Lisa & Bart Simpson. Bart tried to take my purse! I was told to keep it hidden from him.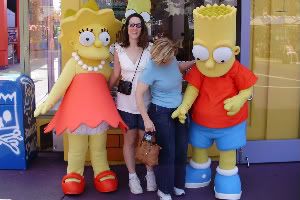 Pam is SO outgoing! She volunteered to help out in the Special Effects show and they picked her! I video taped it on her iPhone - but only got a few shots with my camera. She was GREAT! Screaming her head off while fighting a giant cat and sitting at the dinner table eating with the Clumps on the green screen.
It was an exciting conference, with wonderful friends, great food, and lots of fun! I can't wait for next year! I've got more to share...but in another post. This one is long enough! :o)