Just in time for Christmas and gift giving, our new Around the Holidays card kit offers many possibilities. The kit contains 12 card bases (3 each of 4 different designs) 3 sheets of adhseive artwork to add, 12 envelopes, along with chocolate organdy ribbon and 3-D foam squares! This kit goes together in just a matter of minutes!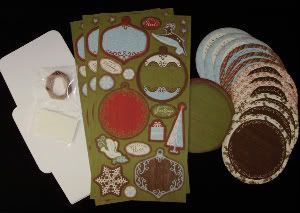 Lisa Stenz and I brainstormed an idea to make this into easy gifts to give neighbors, friends, teachers, club members, just about ANYONE! Here is what we came up with:
I attached one of the card fronts to the top of this CD tin: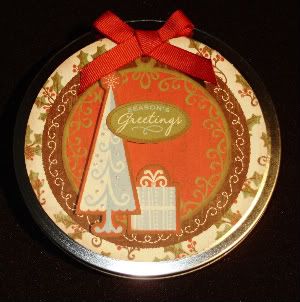 Then I covered the inside bottom of the tin with the back of the card - I used our new Cocoa embossing powder for the sentiment and our White embossing powder for the snowflakes.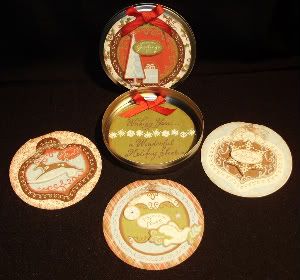 Finally, I filled the tin with 3 of the other cards: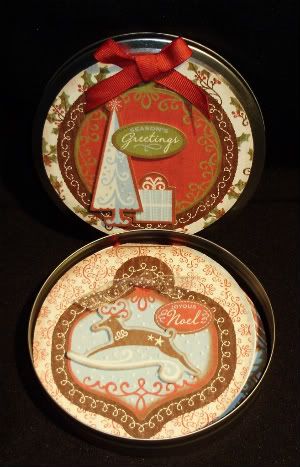 I can get three sets of these out of just one card kit!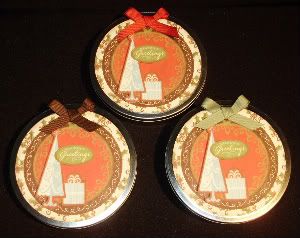 The cards are adorable just like they come, but I chose to add just a little liquid glass, prisma glitter, fun flock, and liquid applique in a few areas just for fun! You can find the tins at
Specialty Bottle Supply
. I figured I could give the tin filled with cards as a gift and the recipient could re-use the tin as a gift box! It would easily hold a gift card, jewelry, candy, or other small items!