Pam and I traveled to Pigeon Forge, TN last week to participate as CTMH vendors at a weekend crop at River Stone Resort & Spa. We had a GREAT time! There were 110 croppers and 4 vendors. Everyone was so friendly! Many had never heard of Close To My Heart and a handful are very interested in signing up as consultants! Pam and I each offered a workshop and received lots of positive feedback! I can't wait to do something like this again!!
If you know of an event like this, please let me know. I'd love to participate as a vendor!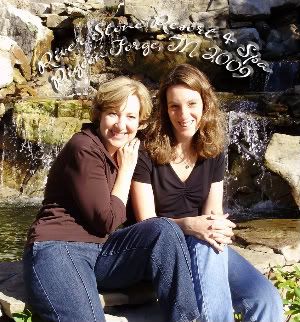 Although we were in Pigeon Forge, we really didn't get to see any of it, except driving through. We were up at 7am and back in bed at 1:30 am each day. I'd love to go back and spend the weekend exploring. Lots of fun places to visit and beautiful scenery abounds!