I have a Christmas card party this Thursday at a local church. Here is what I came up with. They are all very simple - easy for beginners!All use our Aspen papers/colors and the Originals and Wishes patterns.
Here is one SUPER simple card where I have embossed the twilight cardstock with my cuttlebug and lightly sanded it to reveal the white core of our cardstock.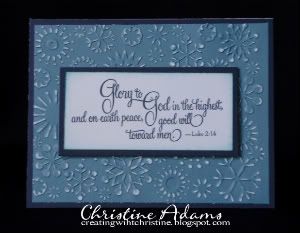 Here is a totally simple card in two different versions.I used the Essential Alphabet stamp set and a snowflake for the "O". I inked the snowflake in twilight ink and rolled the edges in outdoor denim ink. Then I attached a white crocheted flower with a twilight Twinkle brad in the center.
Here is the same thing, using the backside of the snowflake paper and with a sparkle in the center of the snowflake.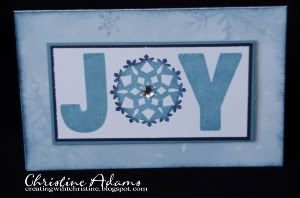 Here is the sentiment from the Christmas Story stamp set: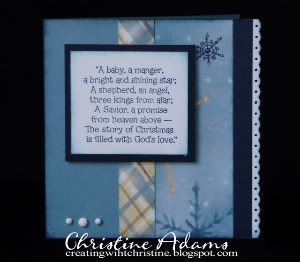 Here is an outline stamp from the Christmas Story stamp set. I stamped the manger in desert sand ink and then stamped a second image, cut it out, and added 3-D foam tape under it to add dimension. I used our inks and blending pen to add a little color to the image and then added a dimensional element star, inked and glittered, to the stamped star image. The front of the card is cut out so you can see the image inside.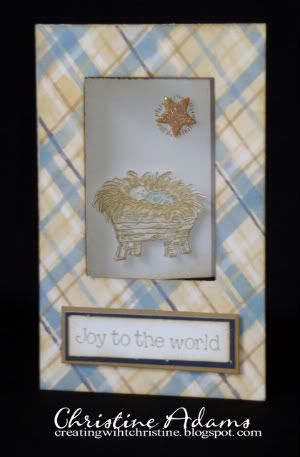 I'm going to have another card for the kids to make - but haven't fully decided on that one yet. I'll post it once I do!
If you are interested in hosting a card party or workshop, let me know!