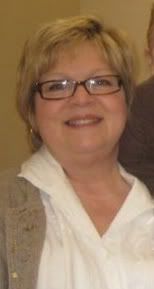 Need a good appetizer to take to one of those holiday parties? My friend Nancy has a GREAT recipe for meatballs & dunky sauce! In fact, everything Nancy makes is DELICIOUS!
MEATBALLS & DUNKY SAUCE
Yields: approximately 20-25 meatballs, depending on size
1 Lb. ground beef
1/2 cup bread crumbs (do not used canned, fine breadcrumbs, I just use regular sized ones or cut my own from white bread
1/2 cup chopped celery
1/4 cup minced garlic
1/4 cup canned evaporated milk
1/4 cup minced onion
1/4 cup catsup
1/4 Tbls. worchestershire sauce
1 tsp. each salt & pepper
1 egg
2-3 Tbls. softened, not melted, butter
Mix well. Roll out into meatballs about an inch in diameter, or as you prefer them. Brown in skillet. Place on paper towel to drain grease. Mix dunky sauce (recipe follows) and pour over meatballs.
DUNKY SAUCE
1 8 oz. can tomato sauce
1/2 cup catsup
2 Tbls. minced onion
2 Tbls. pickle relish (drained)
2 Tbls. water
1 Tbls. vinegar
2 Tbls. worchestershire sauce
1 small can crushed pineapple (with juice)
1-2 drops tobasco or hot sauce, optional
1/4 to 1/2 cup brown sugar, optional
1/2 to 1 Tbls. granulated sugar, optional
Salt and pepper to taste (I usually use very little salt in this since it is a sweet-sour sauce)
Place all ingredients in a saucepan over medium heat and bring to a boil. Simmer meatballs in mixture until ready to serve. You can also, when sauce begins to boil, place meatballs in crock pot and pour hot sauce over meatballs. Keep setting on low until everything is hot, then turn crockpot off. If you turn it up to high, watch closely, do not leave on high setting for a very long period because the meatballs will cook so tender they crumble in the sauce. This is not good, especially if you take them to a dinner or gathering.