I can't believe it's been almost a whole month since I've posted anything! Whew! What a busy and beautiful season!
I just had to share a couple of very meaningful gifts I received.
The first is from my Danville Club - at our Decmeber club, they presented me with TWO HUGE bags FULL of goodies! You really can't see them all here, but it's the best I could do! Every year, I am unexpectedly surprised! You think I'd get a clue - but I was just so taken off guard and overwhelmed by their generous love! I LOVE YOU GUYS!!!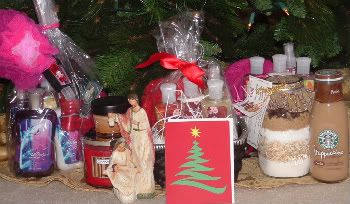 This next gift is just so cool, I had to share. It's from one of my over-the-top creative friends. It's a homemade candle - and scented too! So cute!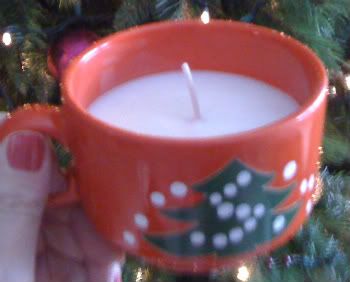 And this gift is also from another over-the-top creative friend! It's a comfort shawl - the most thoughtful gift I could imagine. Have you ever felt like you needed a hug, or found comfort in the fact that someone is thinking of you and praying for you? That's what I feel everytime I wrap this aroundme. Wow! I LOVE THIS! I walk around the house in it all the time! (My husband thinks I look like Old Mother Hubbard! Men! What do they know! LOL!)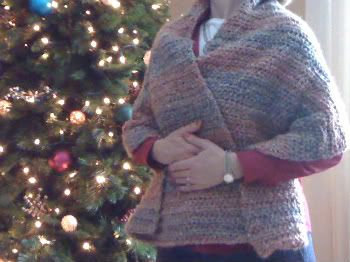 Anyway, I have met everyone of these gifted and wonderful women through my Close To My Heart business! I continue to thank God for the opportunity to have a job I absolutely LOVE and work with people I look forward to seeing all the time!
I hope you have enjoyed this sacred season with close family and friends. My brother arrives tonight and we continue the celebration!
Merry Christmas and God Bless Us Everyone!