I wanted to do one more of the workshops that are outlined in our fabulous Wishes Card Book. This workshop will show you how to make 16 cards using only 2 1/2 pieces of 12x12 paper and your card bases. The workshop includes 2 each of 8 different card designs. I've decided to break it up and just do the 8 cards per person. This is our Wishes Club project this month, but I also wanted to make it available to everyone, so I'm holding a separate workshop as well. Be sure to sign up!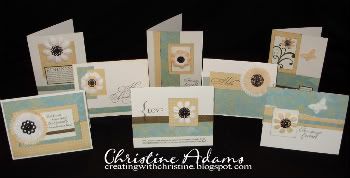 I'm using our new Veranda papers (warm and creamy, just gorgeous) along with our new Just Blooms paper flowers in our Spring Blossom colors (LOVE THESE - 3 different flower shapes in 2 different sizes each along with butterflies all in 3 different colors), we're also using my favorite embellishment in our new Spring Idea Book - Filigree Charms! Eight different pewter brads in differing filigree styles.
I've used a variety of stamp sets - some old, some new:
D1406 - True Friends - this month's stamp of the month filled with "must have" frames and friend sentiments! (ask me how to get yours for FREE!)
D1418 - Felicity - this exclusive stamp set is available FREE in a special kit this month! (check out more here.)
B1338 - Follow Your Heart - this exclusive stamp set is available in the Veranda worshop on the go kit! (Ask me how to get yours!)
D1416 - State of Mind - this is one of my FAVORITE new stamp sets! Great for cards, journals, scrapbooking, etc.
D1361 - Thank You - such a versatile set!
C1364 - TLC - this is a sweet stamp set with many uses
D1265 - Gracious Greetings - This is a very elegant script to easily add class to your projects!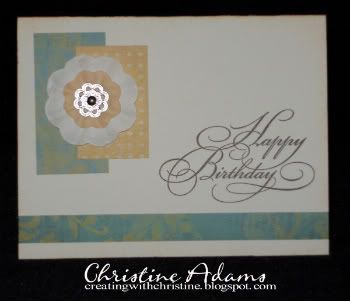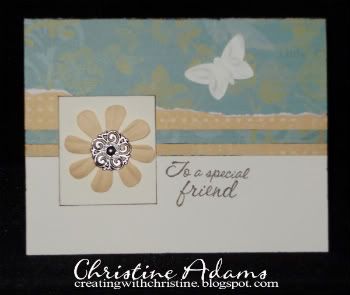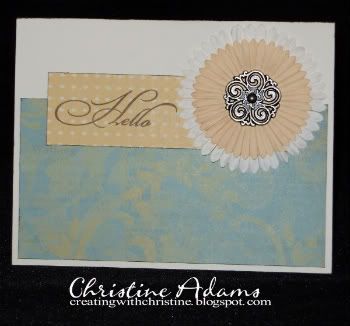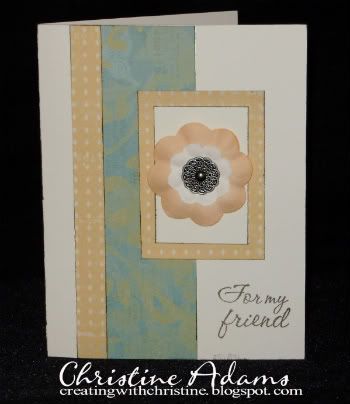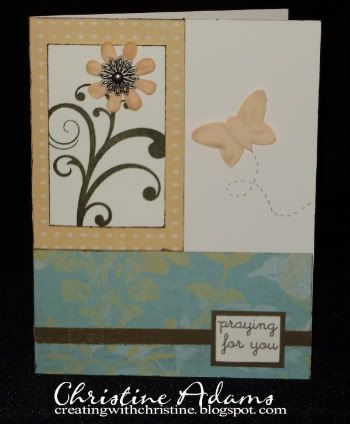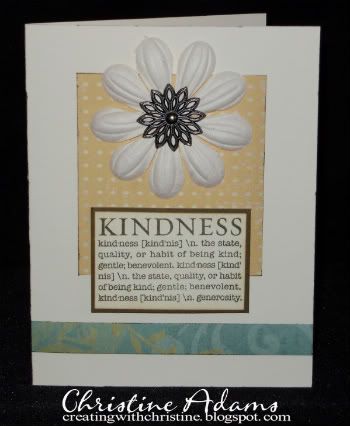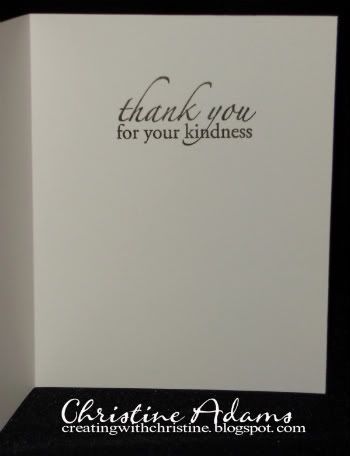 If you are not a Wishes Club member, you can join me on Friday, January 22nd to make these cards. They are purposely simple and understated to show how easy cardmaking can be!
8 cards with all embellishments and coordinating envelopes and adhesive for $15.
Bring your own adhesive and the workshop is only $10!