I know my last post was huge. I tried to be very selective on how many photos to post. In this post, I wanted to show some of the gifts left in our room by Close To My Heart each day! Each had a little gift tag with whimsical rhyming poems about each gift! We felt so loved and SPOILED!
We arrived to a bucket of champagne in our room!
The next day we received a cute logo tote bag and water bottles for our first excursion: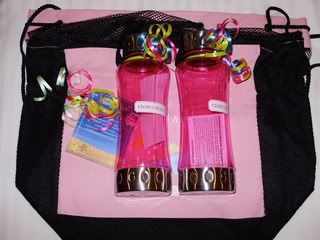 Then 2 logo hats and a logo towel: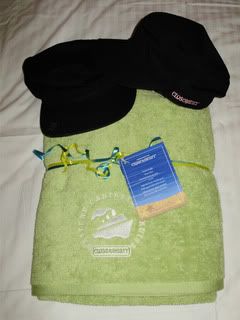 How about chocolate truffles!(and a mini-fan that I didn't take a picture of)
A fruit & cheese plate:
And a cute little fish charm:
We also had little towel animals left on our bed each night. They even offered a free class so you could learn to make these at home!
Towel Bunny:

Towel Seal:



Towel Snake - I could have done without this one!