My all day crop on May 1st ~ National Scrapbook Day ~ was SO much fun! Thank you all for coming out and spending the day with me!!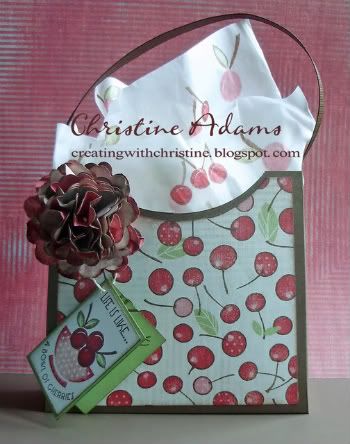 For our free workshops, we learned how to make the flower that was on everyone's goodie bags, above. It is actually TWO different flowers combined.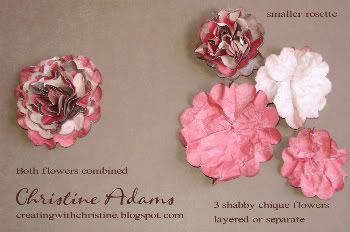 We made the two flowers and attached one to a Mother's Day Card:
Then we added the other flower to a layout. Rather than layering the 3 petals, I left mine separate and added some paper flowers to the centers.