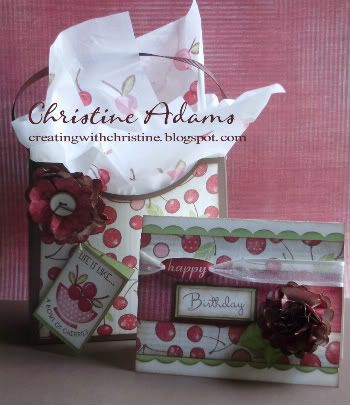 Friday, May 21st 6pm
Space is limited ~ contact me for more information or to reserve your spot today!

Come learn how to make this cute little gift bag and coordinating card. You'll also learn how to create the cool flowers shown on the bag and the card! You can interchange the flowers or break them into smaller clusters or combine them as one! I'll also show you how to make the cool leaves you see on the card, stamp rolling, and of course stamping on your tissue paper too! Come join the fun!