I've posted alot of projects using our Cherry-O papers - but there is MUCH more to see in our new Summer Idea book! Here is some artwork featuring the four new paper packs:
Up first, of course, is our Cherry-O papers. All of our paper packs feature 6 different pattern papers with alternate possibilities on the back sides - a monochromatic, muted color and pattern, giving you 12 different patterns to choose from in each pack!! The Cherry-O papers are pefect for summer fun! You can distress these with chocolate for deep rich even masculine colors, or keep them bright and fresh with blues and pinks!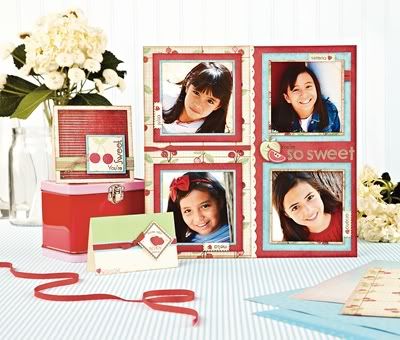 Here is our new Splendor paper - perfect for outdoors, gardens, and all kinds of summer fun! Again these can be distressed with Cocoa or Chocolate for rich warmth or keep them bright and fresh!!
Our next new paper pack is called Zippidee! Makes you smile just saying it! :o) These papers go PERFECTLY with your Disney memories, but have MANY other possibilities too!
And last, but certainly not least, is our new Passages paper pack perfect for travel or vintage layouts and projects! Even Father's Day cards and gifts! I can't wait to roll up my sleeves and start creating with this one!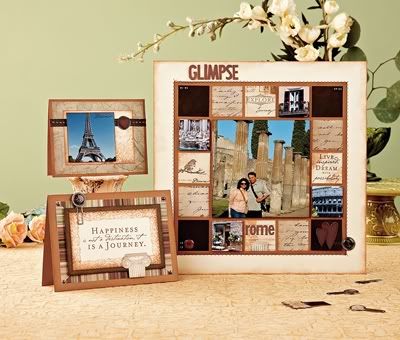 So there you have it! More fun projects, more fun products, more fun possibilities!
Want to browse our Summer Idea Book online? Click
here
.
Want to start creating now? Click
here
to shop online.
Be sure to ask me about my Virtual Open House special discount this month on all purchases!