This year I am SO excited to be bringing 10 of my downline with me to convention!!! To promote team unity and fun, we made these fun sashes that we will be wearing with tiarra's - I'll have to post a picture of those later. But I also wanted to do something special for those on my team who are attending convention. So I'm giving each on a mini album to remember thier first convention!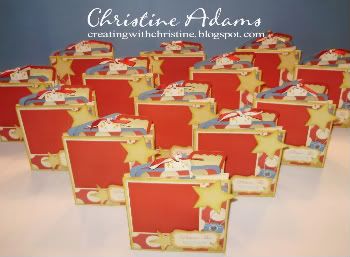 (To see the album you can click
here
.)
Here is a coordinating card made out of leftovers from the L1 kit. As I look at name on the cards it brings me such joy! I'm so excited for them! We are going to have a BLAST!!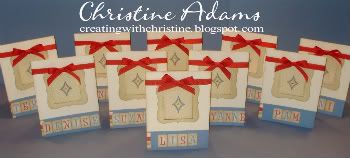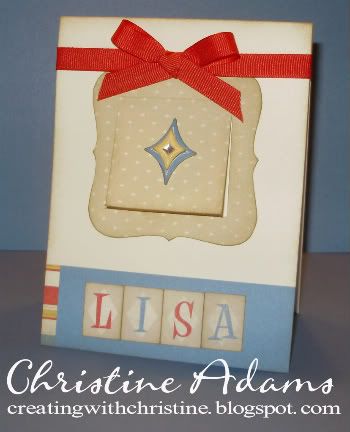 I popped up both of the stars on 3-D foam tape:
Inside the a-door-able: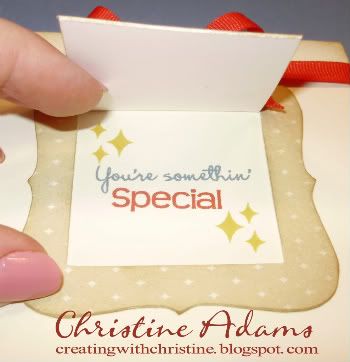 And here it all is in a bag! I decided to save time using a gift bag instead of making a bag!