I had so much fun creating these cards! Wish I had more time to try and create all the visions dancing in my head this time of year!! This year I decided to offer both a tradtional and blue/white/silver version of the same cards. You can choose which set you want to make or choose to make them both or double of one set at a discount! I've used some of my favorite new stamp sets, embellishments, and our new clear cards! Which one is YOUR favorite?
Hers is the traditional Mistletoe Version: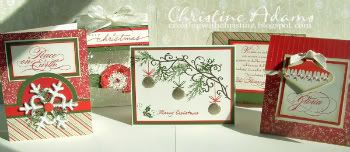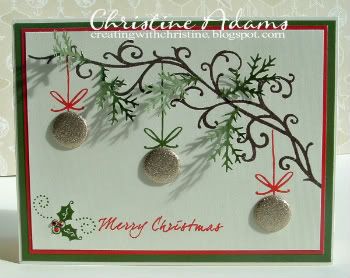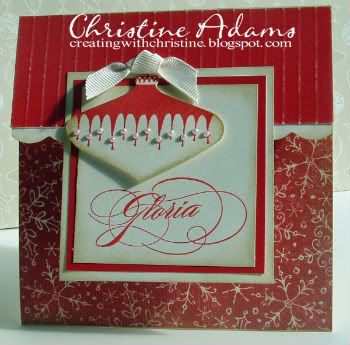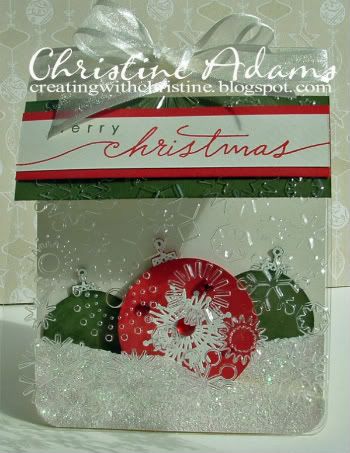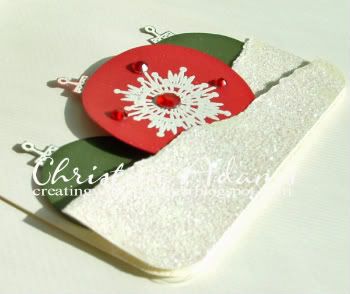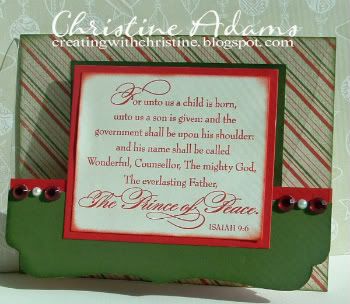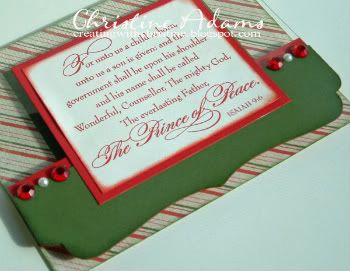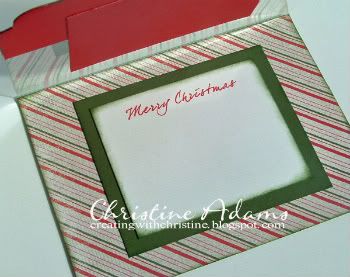 Magnifique Version: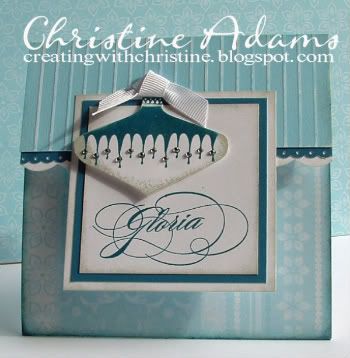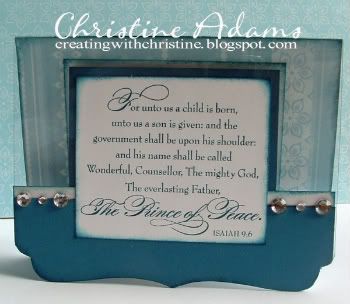 Choose your first set of 5 cards for $15.
Each additional set of 5 cards is only $10!
Each set includes all supplies pre-cut and ready to assemble including the Shimmer Brads, the DE Snowflake, liquid applique, prisma glitter, and YOUR CHOICE of two complete sets of pearls/sparkles! There are 7 to choose from. Add on additional sets of embellishements for only $3 each - that way you can bling out to your heart's content! (Click on the items below to see each one.) They include:
I recommend the Pearl Opaques and Red Sparkles for the Mistletoe and the Clear and Bitty Sparkles for the Magnifique. But you can mix and match for even more creativity!
Contact me if you are interested in attending this workshop, one of my crops, or ordering a kit by mail!