I wanted to share with you what we are making in my Kit Clubs this month! I LOVE this paper pack - filled with the rich, warm colors of Autumn! Members of my club enjoy the benefit of getting together each month to work on layouts or cards or other projects with their kits. We always learn a new technique each month to use on our projects, enjoy each other's company - sharing stories of the past week, and eat delicious snacks prepared by our hostess! Each month, one of the girls gets to be the "hostess" and earn FREE products just for showing up! How cool is that?
Here is the featured layout we are doing: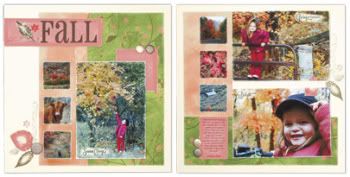 Here is an additional layout using this kit and our new Magic book: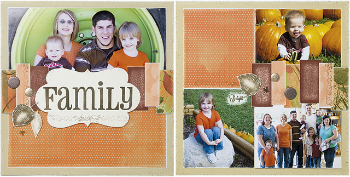 Here are the featured cards (6 total):

Here are additional cards you can make using this kit and our Originals book:



Add on our beautiful coordinating stickease for only $4.95 more and you can create these gorgeous layouts: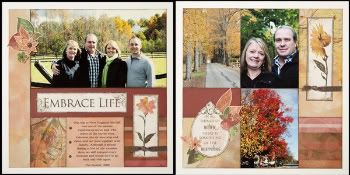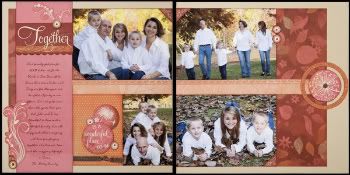 Add on our new Mix & Mingle album and you can create a stunning wall hanging too!
Everyone of my club members will receive a cute little pumpkin (inspired by Deneen Treble) along with a card using our fabulous stamp of the month - A Little Thanks! I'm so thankful for you guys! :o)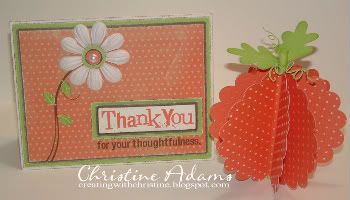 In order to MAX OUT my kit and use it all up, I'm creating a TON of thank you cards using this MUST HAVE stamp set. Check back to see those - coming soon....