Here is another quick and easy gift bag to make for your Christmas cookie gifts. This one has an optional pocket on the back to include a tea bag or gift card to your local coffee shop or tea room!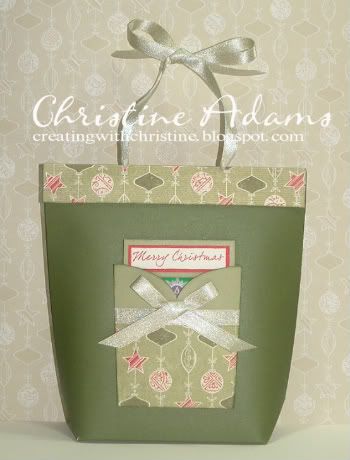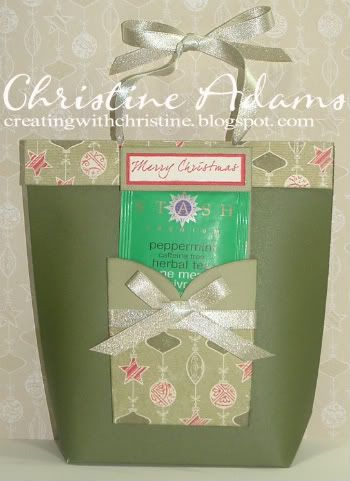 I got this template from
My Time Made Easy
. This particular template is called the
Tote-All Package.
The front flap attached to the back and folds down over the front and is attached with a velco dot or mini-magnet. I'm not sure I really like the star and tag I put on the front of the bag. I think I'll play around with some other ideas.....but I had to get something posted for my newsletter right away! ;o)
This is a workshop I am offering this month - Monday, December 13th at 6:30pm. The workshop is $6 per bag. Let me know if you are interested in attending or if you'd like to receive a kit by mail.