This month my creative club is making a
Welcome Banner
designed by the fabulous
Lisa Stenz
. For my team meeting, I wanted to offer a project using new Spring/Summer products. I fell in love with the banner on page 112 of the new Spring/Summer Idea Book. So between the two inspirations, I created a "CELEBRATE" banner using our new Fanfare papers.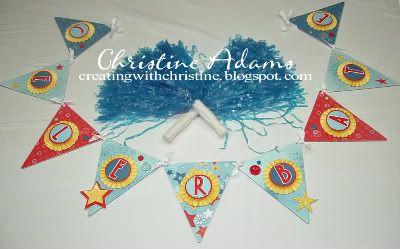 **I was just made aware that I mis-spelled celebrate above! UGH! I've corrected that in the top photo! Can I use the blonde excuse again??!!**
It was difficult to capture it all in the photo so I curved it around to try and get it all. Here are a few close ups!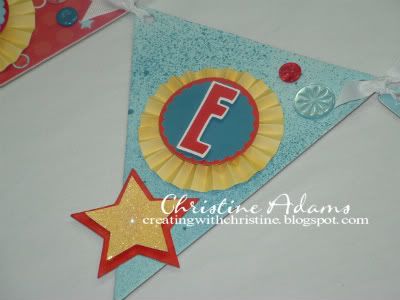 On 4 of the sections, I sprayed them with our HOT NEW product - the Spray Pen - filled with Sky re-inker and water. Then I lightly spritzed it with a pen filled with Pacifica re-inker and water. It was SO easy and dried SO quickly!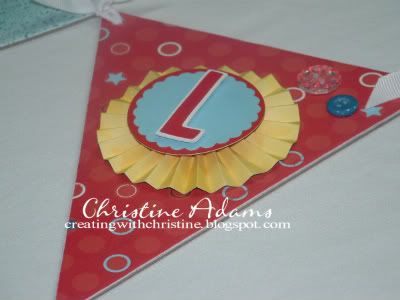 The remaining 5 sections I covered with our new Fanfare paper. Each section has a 3" fan-fold flower/medallion topped with the letters framed in a scalloped circle using our brand new 2" scallop punch!
You can purchase a kit to make this project for only $12.00 plus shipping. If you place an order of $25 or more in addition to this kit, the kit is reduced to only $7! (Kit does NOT include buttons. You can add those onto your order if desired. Also, bonding memories glue, liquid glass and 3-D foam tape is recommended for assembly.)