I absolutely LOVE our new Bohemian Alphabet stamp set - which you can get at a HUGE discount during the month of January only! Normally it retails for $34.95, but this month you can get it for only $25! Contact me for the juicy details!
This card set was created using only this stamp set (except for the inside of the cd tin). I love the all inclusive versatility of this set! It has letters, numbers, punctuation, brackets, flowers, leaves/flourishes - EVERYTHING you need to get your creative mojo on!
I used a CD tin, decorated inside and out and put three cards inside.
Outside of tin: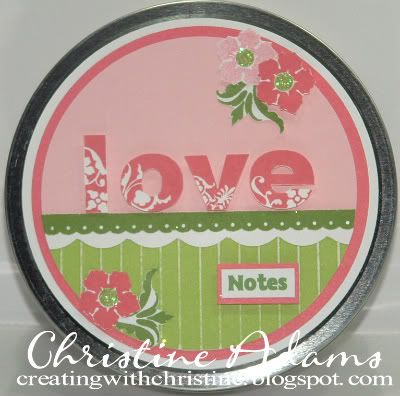 Inside of tin: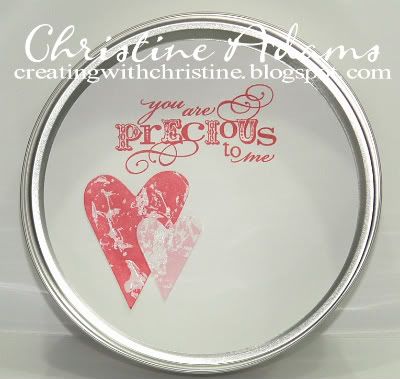 The three cards - aren't they cute?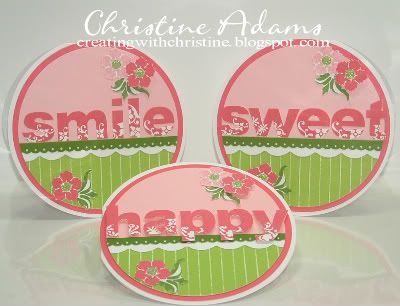 I chose a Color Me Monday color theme from Jeanette Lynton's blog. (You can see her fabulous version
here
.) I used only cardstock, a little dry embossing, 3-D foam tape to pop up a few of the flowers and letters to give them more dimension, liquid glass and prisma glitter in the centers of each of the flowers. I also used a technique I learned in the
Art & Soul videos
on my website. It's marbeling with liquid glass. On the inside of the CD tin are two white cardstock hearts. I scrunched up a piece of clean printer paper, dabbed it into a puddle of liquid glass and then tapped it randomly on my hearts. After setting it aside to dry, I sponged my ink on each heart to reveal the marbeling effect! So easy! So cool!
This project is what I gave each of my roommates at the Team Builders Conference. It's also going to be my February Creative Club project. I hope you can join me to make a set for yourself! Don't forget, you can also participate in the club or project by ordering a kit to make at home too! Contact me for more details!