I just returned from an OUTSTANDING event for team builders and leaders in Close To My Heart. I have always been very impressed with the leadership at Close To My Heart - from Jeanette, to her VP's on down to the staff - but THIS event just confirmed what a great company this is and how grateful I am to be a part of it!
We were given a sneak peek at some potential changes in policy (trust me - it's GREAT!) and upcoming product releases and marketing strategy. I just felt so honored to be entrusted with this information - but even more so to be asked for my feedback! WOW! I LOVE MY JOB!
There were 60 consultants present and each one of us got to spend one-on-one time with one of the corporate leaders for a Personal Business Review - to determine how we were doing and how they could help. They helped us identify areas where we excel and areas that need strengthening. My mentor even worked with me to set goals and will follow up with me to help me acheive them! I'm honored, overwhelmed, amazed, and so excited to be a part of this outstanding company! As I left this review, I was presented with a pair of gloves (to wear to dinner later that night) and a flower pin made solely out of CTMH products!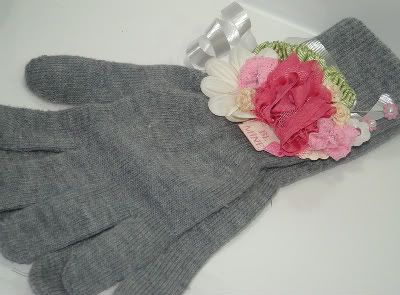 In addition to business classes, we also had a creative project - OF COURSE - one which I need to finish putting together to show you. BUT, I will say that they gave us some wonderful new product to play with and KEEP! In addition to new products they also gave EACH ONE OF US a rolling tote FILLED - I mean JAM PACKED - with retired product! I heard someone say over $1,500 worth! WOWZA! Then we could each fill a bag with additional product that wouldn't fit in the TOTE! (Of course we had to find a way to get it all home, but WOW, what a blessing!)
Rolling Tote: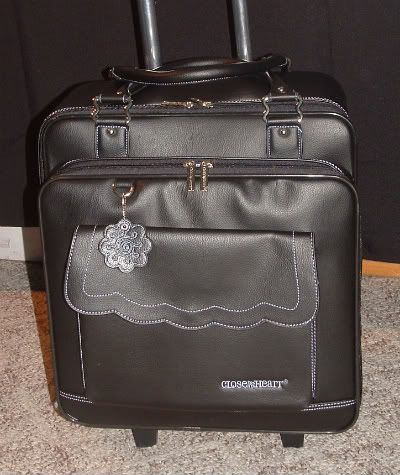 First Flap opened: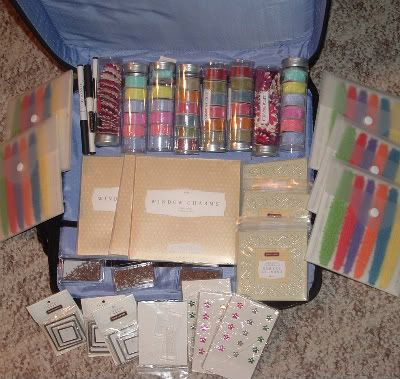 Next section opened: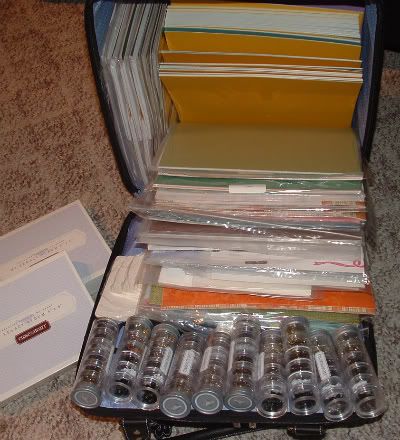 Overflow:
I really didn't do a good job of spreading things out for you to see!! It's a TON!!
Everyone also received a new stamp set. I got Dreams Come True: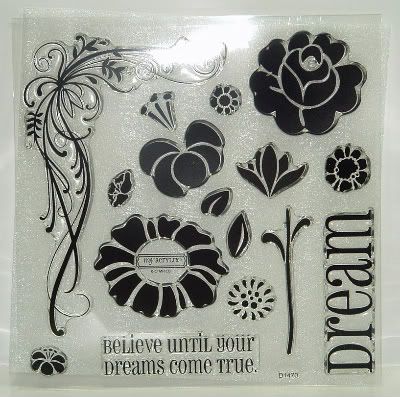 For each of the stamp sets given away, they had artwork displayed on the tables in the back for even more wonderful ideas!!
Everyone also received a beautiful leather journal and pens: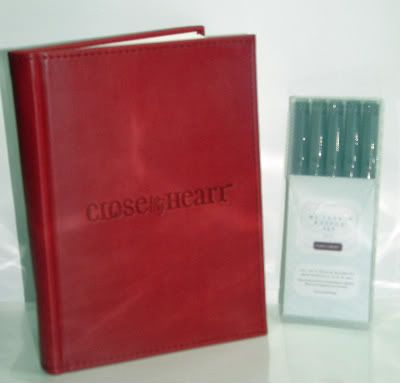 Each of my uplines had a gift for me too! (Thank you Lisa, Denise, and Sheri!)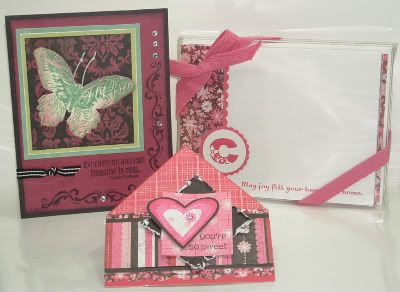 And of course my awesome roomies had gifts for me too! (Wish I had a picture to post of these beautiful ladies! Love you Christine D., Mary T., and Sue N.!!!!)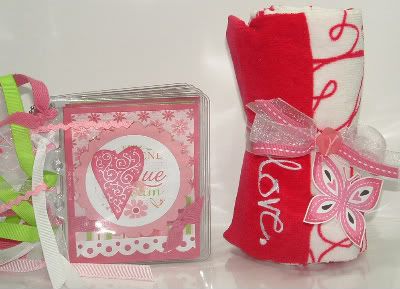 So, as you can see, not only was it informative, empowering, and all around wonderful, I had an awesome time with beautiful people - old and new friends - and look forward to seeing each and everyone of them at convention this summer too! Want to join me in this exciting adventure as a Close To My Heart consultant? Contact me today for more information!