We are getting ready to set sail with Close To My Heart on NCL's brand new ship the EPIC! I'm SO excited!!!! This just arrived from CTMH - a box filled with goodies - a shirt to commemorate our trip, and an album with pre-cut pre-designed layouts including all necessary accessories and stamp sets! WOO HOO!! I can't wait to get started!!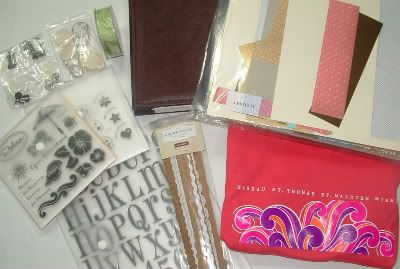 Here is what the layouts look like - using our new Mayberry papers. I'm amazed at how beachy they look! And after the recent weather patterns here - I can't WAIT to soak up the sun in the Eastern Caribbean!!
Getting excited!!!!!