I just returned home from a weekend crop away with a fabulous group of women! We had so much fun, we laughed so hard we cried sometimes! Great food, great company, GREAT FUN!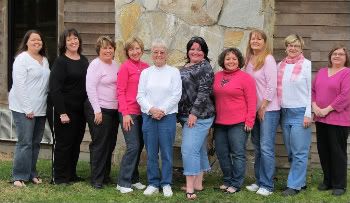 I wish I would have taken more photos myself to post today. I got my Eastern Caribbean Cruise album all put together - just waiting for pictures and journaling! (Thanks Close To My Heart!!) I got some of the workshop on the go kits done too! Can't wait to go back again next year!!
We decided at the last minute that we needed a thank you card for the office. I whipped up this little beauty using a cricut cartridge - since I didn't bring any thank you stamps with me. So simple, so cute! I LOVE this sweetheart paper!!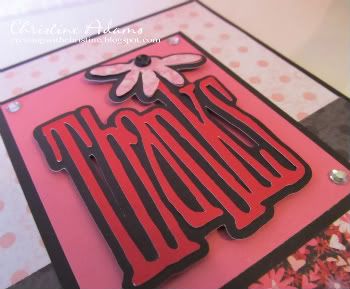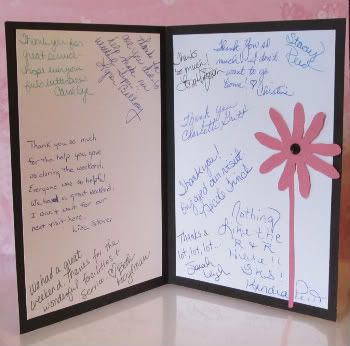 Thanks for looking!