Boy - you can sure tell Spring is here! I have several baby gifts to make or purchase! Since I'm working on a tight budget, I decided to make personalized handmade gifts that hopefully carry more meaning. How precious would it be to have a book filled with "love notes" from mom, dad, sibblings, grandparents, godparents, etc. to read many years later or even as a child or teen when you need some encouragement! I hope each child will be overwhelmingly blessed by the words they read in these journals!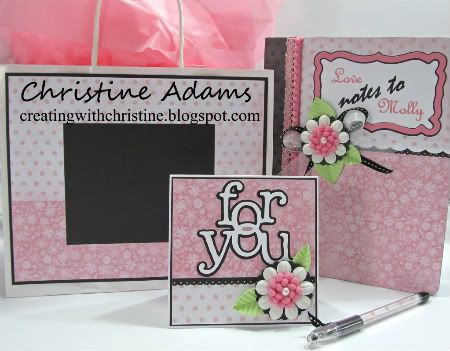 I altered a composition notebook, made a coordinating pen, card, and gift bag too! The card slips into a pocket on the front of the gift bag: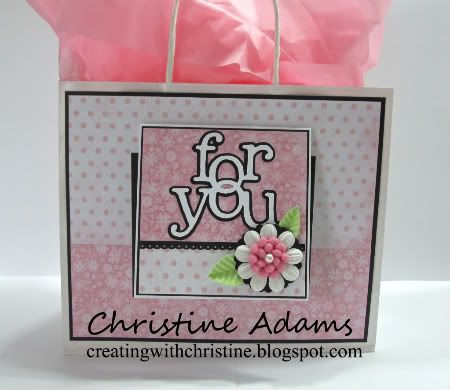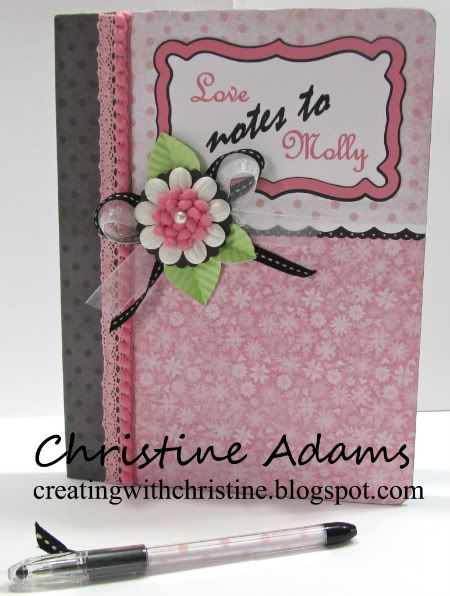 I used my computer to create the personalized title and changed the font color to coordinate with the papers. I also used our new designer ribbon pink collection - I chose the blush lace ribbon and the cotton candy pom-pom ribbon.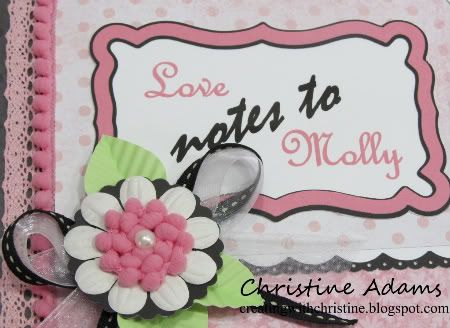 Under the flower, I added a "cheater" bow. Check out this tutorial on how to create less bulky "cheater" bows by Tresa Black.


Are you interested in purchasing a kit to make your own gift set? Contact me for more information!