A friend of mine is getting married next month and I wanted to make her a guest book in the Bliss papers, since her invitations used this paper and her wedding album will also probably feature these papers! I was inspired by the sample project shown in Close To My Heart's Spring/Summer Idea Book on page xx using our My Creations 3-Ring Binder. And then I saw
Karen Pedersen's
awe inspiring mini album of her son's wedding using these same papers and binder. (Check it out
here
.)
So here is what I came up with. Each page has a card for the guests to sign and leave a note for the bride & groom and flips open for another guest to write. Also, on the other side of the flap is a perfect place to put photos of the guests who are signing (after the fact of course). Hopefully the photographer will get a pic of each person or couple!
The cover has the same quote that was on the invitations - "Our journey to find true love ends... our journey to cherish true love begins"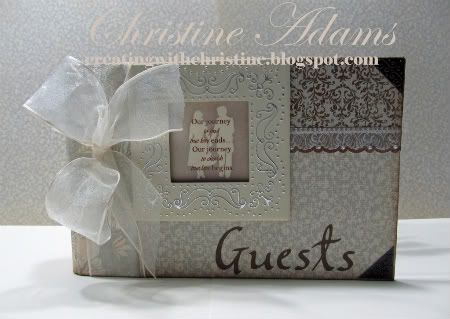 Open: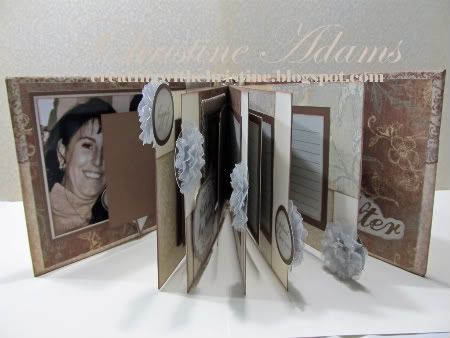 Inside front cover: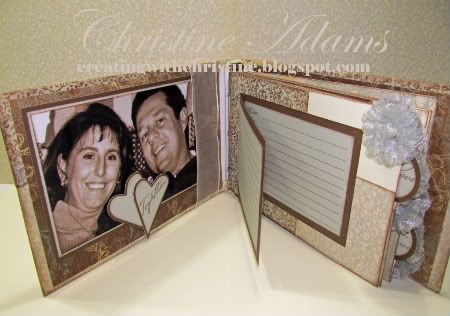 Center: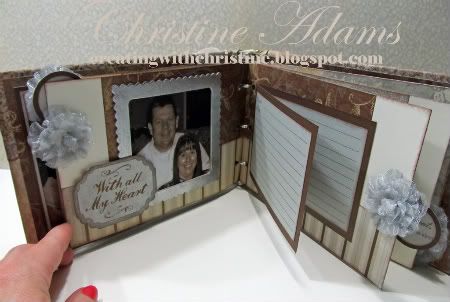 Inside back cover: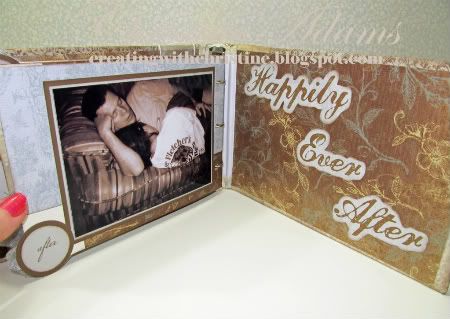 I'm so happy for you guys!!! May your journey to cherish true love be filled with a multitude of blessings that you can't even begin to imagine!