Wow!! I KNEW this goal of reaching Director would come with MANY benefits - including special treatment at convention - but the unexpected gifts and rewards just KEEP COMING!
Look what came in the mail yesterday?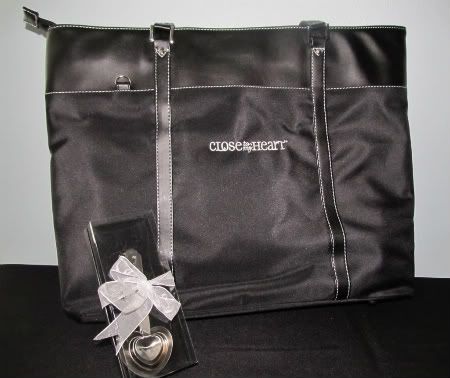 It's an absolutely beautiful logo tote with a protected space for a laptop and cell phone in addition to plenty of space for creative and business supplies! I LOVE, LOVE, LOVE it!!
In addition, there was an elegantly packaged set of heart-shaped spoons with the following engraved on them: a pinch of joy, a dash of tenderness, a spoonful of affection, a heap of love. I call these my Measuring Spoons for Success! So CUTE!
Thank you Close To My Heart! You never cease to make us feel so pampered and special at each stage in our business and leadership!! I LOVE my job!