Want to see some more Extravaganza artwork? Here is a card set using our new Dreamin' papers (don't you love that name?). I need to preface this with the fact that I was running out the door when I made this. I had very limited time, so there is nothing fancy about this - which is perfect to show how fast and easy it is to create a quick, personal, handmade gift for someone!
I created a flat box (10") when folded, it will hold our standard sized cards. I folded 3 sides, but left the top part open, and trimmed off the 2 tabs at the top.
I used one of our chipboard Dimensional Elements that is included in the Cricut Collection to embellish the top and add a couple of flowers from the cricut cartridge too!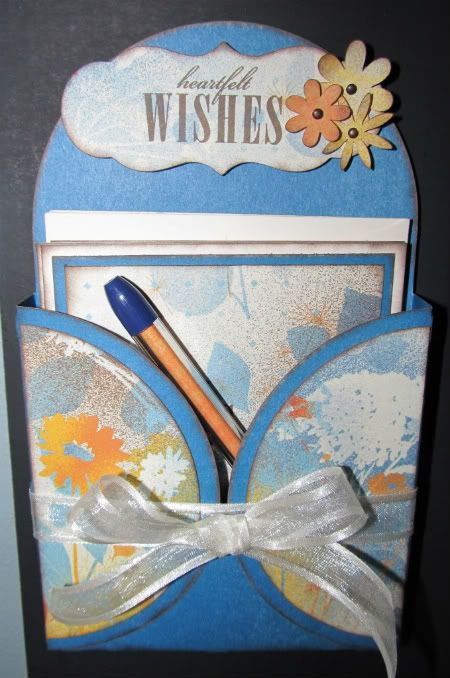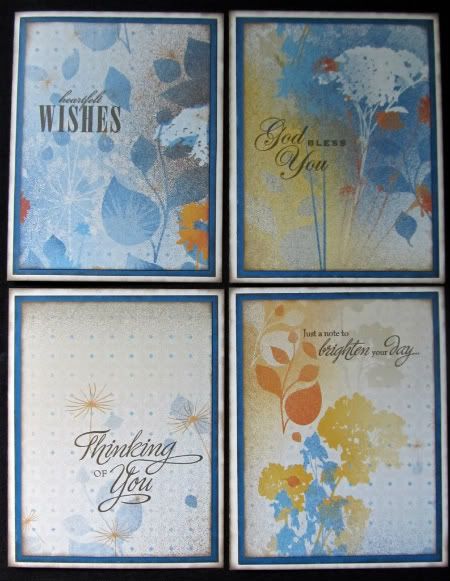 For the coordinating cards I put inside, they are just paper with a sentiment stamped directly on the paper - nothing at all artistic or fancy about it, but still makes a nice little quick gift!
Add a little coordinating paper inside a Pentel RSVP pen, and you've got a complete gift ready to go as you run out the door!