Here is another Dreamin' project I made for Extravaganza. I wanted to do something "out of the box" so to speak with one of the cricut images, so I made a scarecrow!
I used the gift bag template again - just like the 3-tiered cake, I cut off the handles and sealed the opening - only this time I stood them up rather than laying them down to stack them.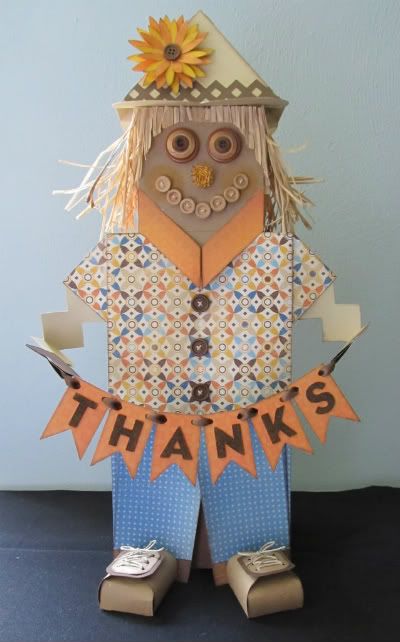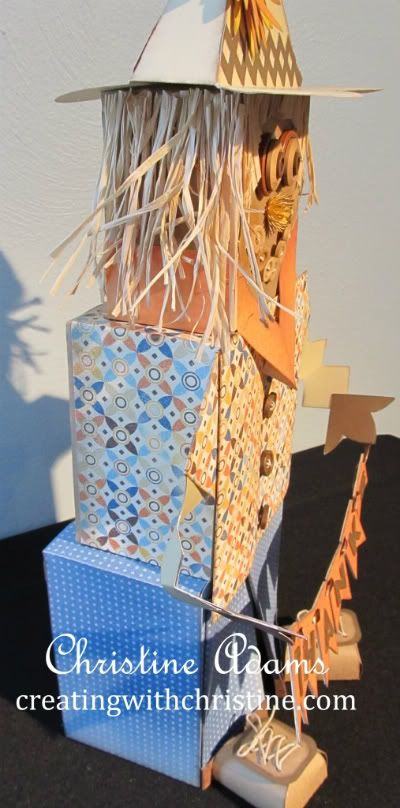 I used all kinds of different cricut shapes in this project. Let's start at the top. For the hat I used our heart pocket shape, but simply folded the top edges of the heart shape (front and back) to create a hat that would sit on the top box (head). I added some of our flat flower images (layered) and one of our border images on the brim!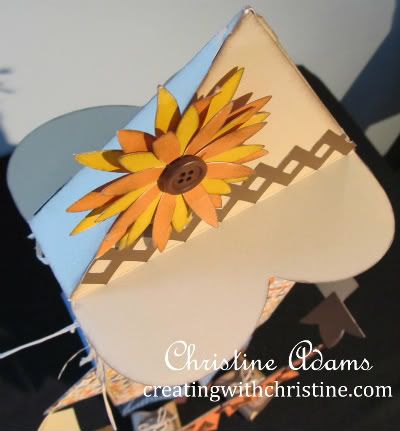 For his nose, I used on of the 3-D flower images (the spikey looking one).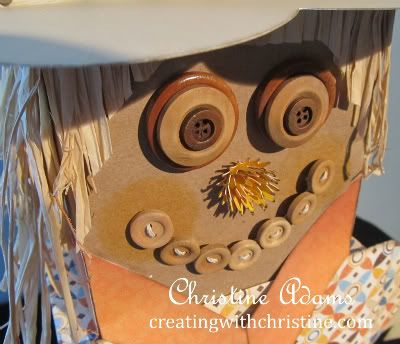 For his arms, I used another of the border images, his hands are a corner embellishment. And he is holding some of our Dimensional Elements - Banners (that come with the Cricut collection) embellished with our new Color Ready Cork Alphabet - inked in chocolate!
And finally, for his shoes, I used the cupcake box, folded down on top with laces added for effect!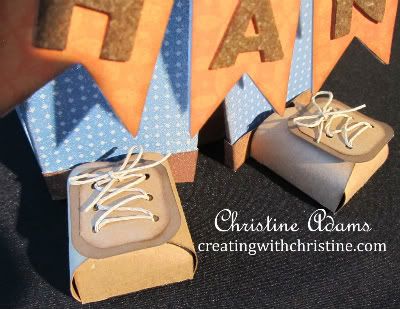 I'm tellin' you - this cricut cartridge has become an obsession!!!! I just can't STOP!