Here is our new french fry container with some little snack sticks inside. I also used our Cricut cartridge to cover the DE and add layers behind it. So quick, so easy! Again, there was minimal effort put into this project, as you can see. Would make a quick & easy project. And the leaves were cut using our Cricut catridge too! The stamped sentiment is from the Harvest Happiness stamp set whose image has a coordinating cricut shape. Print out the shape, stamp your sentiment on top, and you're done! Woo Hoo!!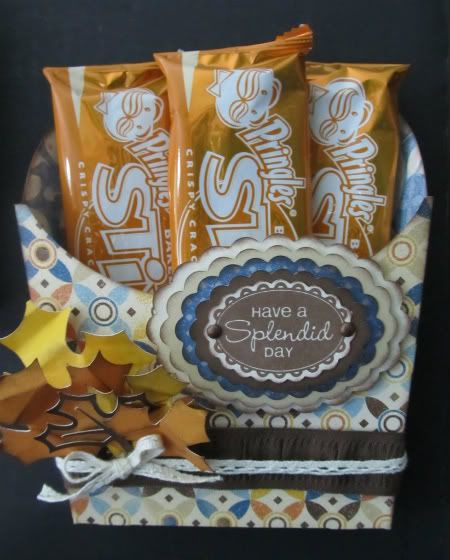 This little box is one of my favorites - it's just cute! It's our chinese take out box template on the cricut cartridge.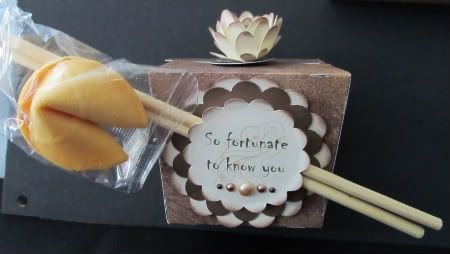 I added the scallopped circles using cricut cartridge too! For the sentiment, I typed it on my computer, printed it on cardstock, then used the Center Point feature on the Cricut Expressions to cut it out in that shape with the sentiment centered on the shape! So stinkin' easy!!
I added one of our 3-D flowers on the cartridge to the top. Isn't it just adorable?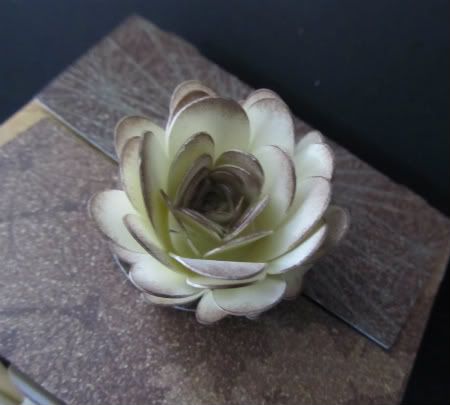 In my class I promised that once you started using this Art Philosophy cricut cartridge, that you'd be dreaming of projects in your sleep. I know am - how about you? I've got more to show you.....coming soon!