Oh I'm having so much fun creating for ANOTHER secret project!! (I think with all of my secrets lately that I need a cool spy name or something -- just a thought.)
Anyway - since I show you what I'm working on just yet, how about I share some of the artwork I made to display at my Extravaganza class at convention!
This project features our beautiful Sonoma papers - perfect for elegant events, heritage, and so much more! Here I've used it along with our Art Philosophy Cricut cartridge to create everything I need for a party theme!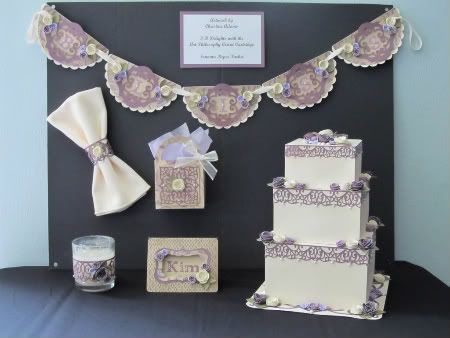 I started with the centerpiece - the cake - and built my theme around that. The cake was made using the gift bag template on the cartridge. I cut off the handles on the top and then added a piece of cardstock to seal the opening - making a closed box. The bottom layer was a FTP size (11 3/4') on a 12x24 mat, the middle layer is a 9 3/4", and the top layer is 7 3/4". Then I added a lace border around the edges - LOVE that our cartridge does this for me! I also added a coordinating doily for the cake to sit on. Then I embellished with roses and pearls! The roses are in amethyst, petal, smokey plum, and colonial white and range in size from 1" to 2 1/2". (Note: I didn't curl the petals or ink the edges. If I did this again, I think I would. It's those little details that make all the difference!) You can't tell from the photo, but I spritzed the cake/boxes with a bamboo reinker/water mixture using our spray pen to give the cake some texture.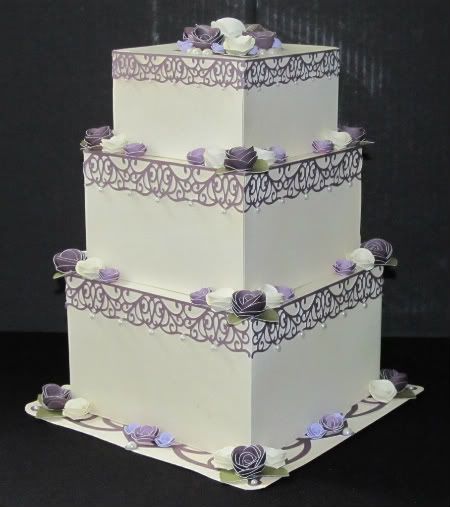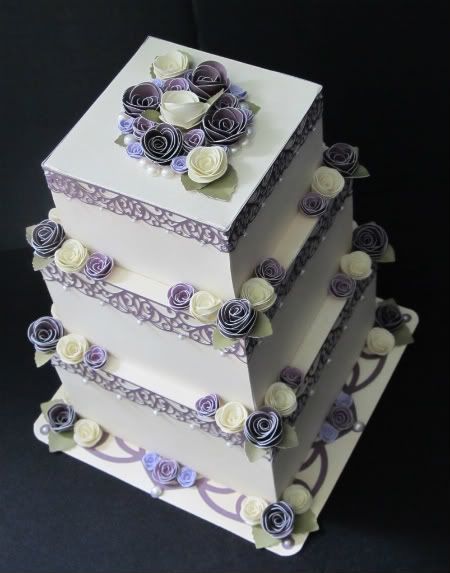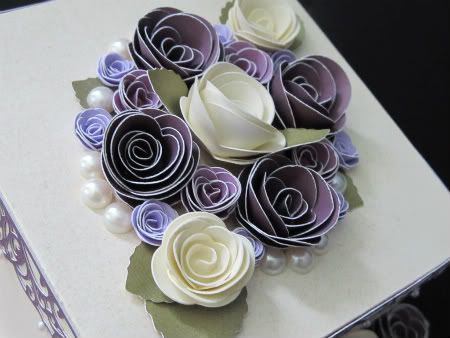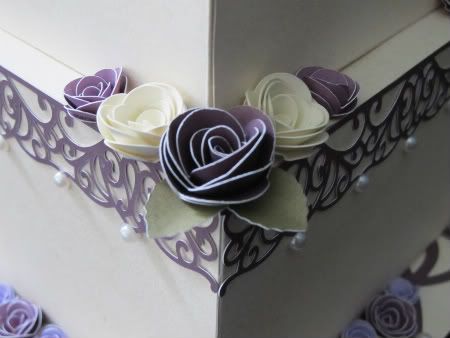 Then I made a coordinaing napkin ring and embellished a Glade candle from the grocery store to compliment the theme. I used the lace border and embellshed with roses and pearls!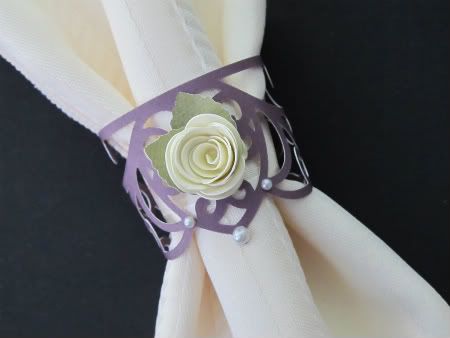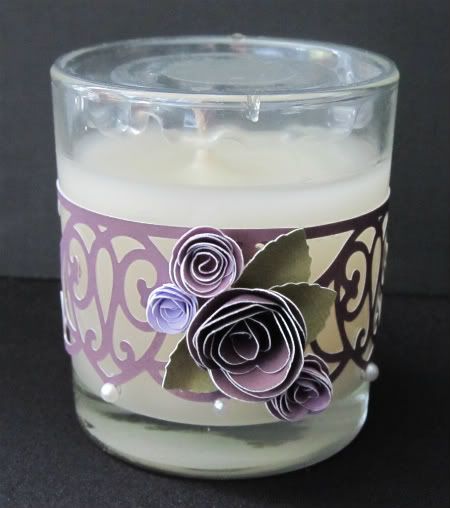 I also made a shadow box place setting - using one of the cards from the cartridge and created a shadow box on the inside front cover.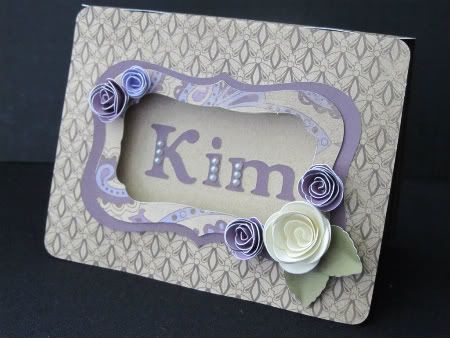 How about a coordinating party favor at each place setting! Here is the gift bag with the handles left on this time!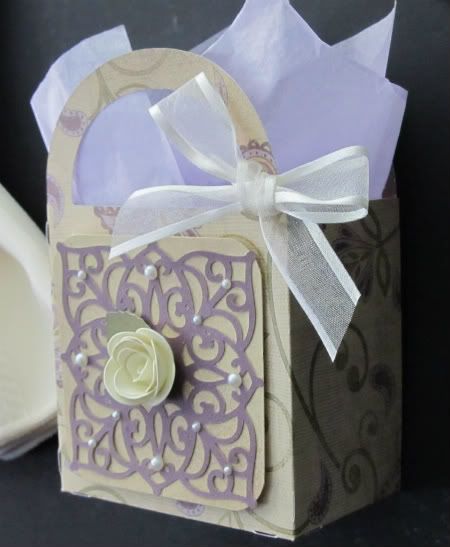 Finally I finished with a banner. (This banner is sized to fit on my board. Of course in real life, I would make it large enough for the wall!)
Just imagine ANY party theme from elegant to fun & funky to cute & sweet. The choice is yours and the work is easy with many paper and embellishment options from Close To My Heart and our new Art Philosophy Cricut cartridge! Click
here
to get your own cartridge and supplies today!